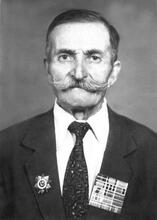 Gudret Velihanov
Gudret Velihanov was born in 1922, in the village Gilah, Gusar region, Republic of Azerbaijan. The young poet was held in wartime. He participated in World War II and returned victorious. Gudret Velihanov began writing poetry at an early age. Most of his poems were impromptu – therefore, only a few of them have survived.
Gudret Velihanov lived all his life in the village and was engaged in agriculture, providing for his family.
Gudret's poems are valued in the same way as poetry S. Stalskiy.
He passed away in 2003.
---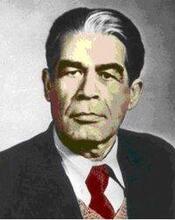 Lezgi Nyamet
Lezgi Nyamet was born on May 20 1932 in Adzhahur village, Gusar region of Azerbaijan. He attended high school in the village of Yargun, in the same district. He graduated from the Azerbaijan State Pedagogical Institute. From 1956 he worked as a teacher of native language and literature in secondary schools in Qusar. All his life taught at school number 3, Gusar region. The first poem of Lezgi Nyamet appeared in 1947 in the newspaper "Azerbaijani Youth", which was published in Baku. He is the author of five books: "In the mountains ", "Bembes", "Songs of labor", "My Dream", as well as the author of "Poems." The themes of his poetry are very diverse. He has left a special indelible mark in Lezgi poetry, bringing novelty and enriching the subject.  This writer wrote poems imbued with the pathos of the homeland, the native and hardworking people, about love and poetry, and about the shortcomings of the era. Lezgi Nyamet was a poet - a patriot who loved his people. He died in 1988.
---
Sayad Stalskaya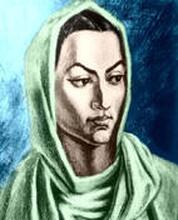 The name of Sayad Stalskaya has been popularly known for a long time. It is very difficult to separate her poems from folk songs and folk art. Despite the fact that most of the poems of Sayad are about disappointed love, they also present a struggle for life, and the fight against injustice.
There was a strong love between Sayad and the son of a poor villager Shihragim. But her father gave her to a rich man who lived in another village. Having no choice but to obey the law, Sayad is not broken in difficult times. One remains true to their love to the end of life. She didn't like the man who became her life companion. And having lost her mother in childhood, Sayad experienced all the bitterness of life.
Her poems are written in plain, beautiful, and accessible language. The heritage of Sayad Stalskaya is still not fully assembled. Although not all of her poems are known to us, some of them were converted into a song and transmitted to the people by word of mouth. Sayad Stalskaya passed away before she reached the age of twenty. Her poems will always be alive in the people.
---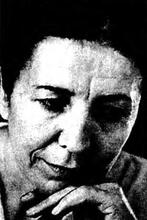 Hanbiche Khametova
Hanbiche Khametova was born June 28, 1938 in the village of Tslak, Hiv district of Dagestan. She graduated from the Dagestan State Pedagogical Institute. After working as a methodologist in the Institute of Teacher Training and the A. Taho -Godi Research School, she became the secretary of the Dagestani Union of Writers and a director of the Lezgi Writers Society.
Since 1974 H. Hametova has been a member of the Writers' Union.
Her first poems were published in the Dagestani newspaper "Communist" and the magazine "Woman of Dagestan." She is the author of several books written in Lezgi and Russian languages.
In 1992, Hanbiche Khametova was awarded the title of "People's poet of Dagestan".
---
 Yetim Emin
   Yetim Emin is a classical Lezgi poet. His original name is Mahammad, but later on he took the pen-name "Yetim", which means "orphan".
   Y. Emin was born in 1838 in Tsilingar village of the Kura kingdom, Daghestan. His father was an educated man. Learning basic reading and writing from his father, the poet later studied in the religious school of Khoja Ismail Afandi in Kean village. He finished his education in the Algadar village religious school. He not only mastered the Quran here, but also studied eastern languages. The large part of his adult life was spent in Yalstug village.
   The literary activities of Yetim Emin are quite varied. But lyric poetry was the closest to his heart. The basis of his poetry is truth, simplicity and love. During the most successful period of his literary activity he became seriously ill and bed-ridden. Neither the local nor Derbent doctors were able to help the poet, and he died in 1885.  He was buried in his home village.
   Years have passed since the death of Yetim Emin. But the heritage he left in Lezgi poetry and literature is priceless with its beauty and philosophical intensity.
   To this day, people know "Dustariz", "Zaz sabur quz", "Bilbil", "Tükezban", "Akvaz kan ya", "Qüzel Tamum", "Aman yar", "Ey, zi qüzel", "Baxtavar", "Haray eller", "Dünya hey" and other poems by heart.
---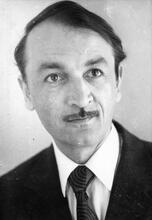 Alirza Saidov
A.Saidov was the first poet to write ballads, sonnets and lyrical compositions in Lezgi.
  Alirza Saidov was born in 1932 in Gutunghar village of Axhti district. He went to the village school and later graduated from pedagogical college in Derbent. He started to write lyrics while he was still in school and his lyrics were printed in the newspaper "Sosializmdin paydax" during 1950-1954. Because of his talents he was sent by the Daghestan Writers Union, to the A.M.Gorki Literature Institute in Moscow. Later the poet returned to Daghestan.   
A. Saidov was the first one to write ballads in Lezgi literature. Many of his lyrics were put to music and those songs are sung even to this day. His songs like "Naz eleme" and "Sinyorina" are loved by everyone.
A. Saidov is the author of many books. He also translated literary works from other languages into the Lezgi language. He skillfully translated the works of N. Ganjavi, E. Navai, A.S. Pushkin, T.G. Shevchenko, V.V. Mayakovski, S.A.Yesenin, S. Vurghun, R.Hamzatov and others into Lezgi.            
---
Suleyman Stal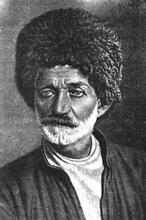 Suleyman Stal is a great Lezgi poet, who is considered the founder of Soviet Lezgi poetry.  He was born  in 1869 in Ashaghi Stal village, Kura province, Daghestan, to a poor village family. Orphaned early in his childhood, the poet worked in many different places to earn a living. He worked in the Baku oil-fields and on the Samarkand railway, and as a servant for wealthy people.        
S. Suleyman added a unique freshness to poetry. The poet began writing when he was middle-aged. He wrote his first poem "Bülbül" ("nightingale")  in 1900. His poems were printed in newspapers, and in 1927 his poems were included in a book "Selected Literary Works of the Lezgi Poets", published in Moscow. His own first book "Selected Literary Works" was published in 1934.
After that he was awarded the title of Daghestan National Poet. He was given the Order of Lenin for his literary activity. 
Suleyman Stal died in 1937.
---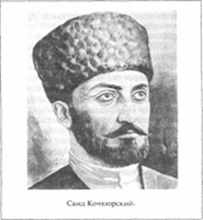 Kuchkhur Said
Kuchxur Said, who lived and worked in the 18th-19th century, has a special place in Lezgi poetry. His literary activity took place during the reign of Surkhay Khan,  famous in the Kura valley for his cruelty and bloodthirstiness.  
K. Said was the poet who first brought fighting spirit to the Lezgi poetry. His boldly-written realistic poems were critical of that period of time; and when they reached Surkhay Khan, the king became furious. He called Said to come to him, but the poet refused. Surkhan Khan decided to take revenge on the poet.  
So he invited him to a family party. Surkhay Khan ordered him to praise his family members with sweet songs. As Said was singing, the king accused him of looking at his wives seductively. He ordered his servants to put out the poet's eyes.
But the poet wasn't discouraged. He disgraced wealthy people, bravely dishonoring them. In his poetry he described people's life, sorrow, condition and manners with great mastery and purity. The poet didn't live long, but the impressions he left in the poetry world will remain in the people's history for a long time. Many poets and authors have dedicated their writings to K. Said.
---
Shah-Amir Muradov
Shah Amir Muradov is a Daghestan poet. He was born in 1913 in Gurush village of Doguzpara district.
Muradov worked as a teacher in the village, then later cooperated with republic newspapers, such as "Sosializmin bayraghi", "Kommunizm" and was an editor of the almanac "Dostluq" in the Lezgi language on Daghestan Radio Commitee. 
Muradov is a lyrical poet. His first book was printed in 1949. In subsequent years, readers received such highly gifted books as "White Doves", "Song of the mountaineer," and the poems "The Light in the Mountains", "Mowers", "Legend of Love". In the books, "Whose gift is better," "Amazing drawing", and "Breeze Shalbuzdag", S.A.Muradov wrote lyrics about children with great love. Together with A. Radjabov, he wrote a comedy "Funduhbek", which for many years has been playing in S. Stalski Daghestan Lezgi State Theatre. S.A. Muradov translated the works of A.S. Pushkin, M.Y. Lermontov, V.V. Mayakovski, R. Hamzatov into his native language.    
---
Sedaget Kerimova    
Sedaget Kerimova was born in the village of the district Qalajuq March 30, 1953. She graduated from School Number 1 in Qusar in 1969. She had begun to write poems, stories and articles in a number of newspapers and magazines, even during her school years. In grade 10, she won the first prize at the national competition held among students of Azerbaijan for the best essay on the topic "Azerbaijan - my motherland." Enrolling in 1969 in the journalism faculty of Azerbaijan State University, Sedaget Kerimova became a freelance correspondent for one of the popular newspapers at the time - "Azerbaijan Gendzhleri​​" ("Youth of Azerbaijan"). Her interesting essays on the topic of morality always provoked a lively response in the community.
Taking into account the interesting articles and diligence of the young journalist, she was offered the post of correspondent for "The Soviet Village," the newspaper of the Communist Party of Azerbaijan, even before she completed university . This was one of the leading print media of the country.  S. Karimova worked there for 17 years.
     In the newspaper "Hayat" (now "Azerbaijan"), she worked as department head, and then became deputy editor of the international newspaper "Gunay".
     Since 1997, Kerimov has been the chief editor of the newspaper "Samur", which is published in three languages ​​- Lezgi, Russian and Azerbaijani. The main goal of this enlightening newspaper is to preserve the history, language, culture, customs and traditions of Lezgis. Sedaget Kerimova has authored about 8000 articles, essays, correspondence, sketches, essays, and feature articles.
     By order of the President of the Republic of Azerbaijan Ilham Aliyev, in 2005, she  was awarded the honorary title "Honored Worker of Culture of Azerbaijan."
The encyclopedic collection of "Ktsar, Ktsarviyar - Qusar, Qusarlılar», over which Kerimova worked for 10 years, is dedicated to the history, culture, and traditions of the people of Qusar. Each chapter of this work can be called a book. In 2012, the publishing house "Zia" published the book "Bear Rain", which included two novels, four novellas and stories of the author, translated into Russian. Another publishing house "Nauka" of Dagestan published a book of selected poems of Sedaget Kerimova in Lezgi language named  "The Ballad of Language."
In 2013, the publishing house "Azerbaijan" was published on the 17th book of  S.Kerimova "White sadness", consisting of short stories and a novel. In connection with of Sedaget Karimova's  60th anniversary  Azerbaijan Nobel Information Center published a bibliographical manual entitled "Life and work of Sedaget Karimova".
The creative activity of Sedaget Kerimova is multifaceted. She is a writer, essayist, poet, playwright and composer. She is the author of more than 100 songs that are included in the albums of her ensemble "Suvar." Her songs are also performed by many singers of Azerbaijan. In 2013 the Nobel Information Center of Azerbaijan published the bibliographic resource "Sedaget Kerimova's Life and Work" in honor of her 60th birthday.
---
Muzaffar Melikmamedov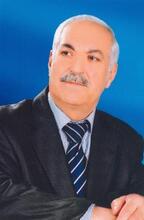 A known Lezgi journalist, poet and researcher Muzaffar Nizam Melikmamedov was born July 25, 1948 in the village of Digah, Guba region. He graduated with honors from the Guba boarding school № 4, and began to work for the newspaper "Gold Gusar."  While studying journalism at the Faculty of Baku State University, he was awarded the J. Jabbarli memorial scholarship. After graduating from university with honors, he was sent to work in the newspaper "Soviet Village" of the Communist Party of Azerbaijan.
    By examining the events of 1810-1840 and 1918-1928 years in Guba, M. Melikmamedov revealed a number of Lezgi heroes who fought against the Russian colonizers and Armenian Dashnak. As a result of these studies he published the book "Guba Riots" in Lezgi and "Blood Valley" in Azeri.
He has worked in the newspapers "Gold Gusar," "Soviet Sailor," "Soviet Village", "Life", "Blessing", and "Alpan" in such positions as a reporter, senior reporter, department head, deputy editor, and editor. He is presently the deputy editor of the newspaper "Samur".  In these newspapers, M.Melikmamedov has published over 7,500 articles, essays, features, reports, correspondence, humorous anecdotes, sketches, and editorials – in Lezgi, Azerbaijani, and Russian languages. For achievements in journalism, he has been awarded two medals, the "Gold Pen" prize from the Journalists Union of Azerbaijan, as well as the highest literary award of the "Araz" media trade union.
    In 1999-2004 M.Melikmamedov worked as the chair of Daghestani philology at the Baku branch of Dagestan State University (DSU).  He is the author of 14 books published in Azerbaijani and Lezgi languages. His books "Hero Life," "Night Light", "Khachmaz Waits for Victory", "The Colonel's Oath", "Blood Valley" (written in Azerbaijani), as well as the books "I'm Growing Like a Violet", "200 of My Favorite Songs," "Guba Unrest," and "People" (written in Lezgi) were met with sympathy from readers.
From his book, "If you are Lezgis ..." he practically founded the genre of essay in Lezgi literature.
M.Melikmamedov has also explored in depth the problems Lezgi language. He is the author of more than 140 essays and articles on current issues in Lezgi and related languages. In his book "The Lezgi Language" (2008) he considers the issue of proper names in the Lezgi language. Also, emphasis is given to the research of dialects and the Quba dialect of spoken Lezgi.  While at DSU he defended his dissertation on this topic.
    M.Melikmamedova's poems verses and have been translated in various languages in Azerbaijan and Dagestan. The famous poet of Azerbaijan, Kelenter Kelenterli, has translated his poem "Aragistan" from Lezgi to Azerbaijan. In 2008, the young scholar Gjulbes Aslanhanova published a book "Great Lezgi", devoting it to Muzaffar Melikmamedov's life and creativity.
---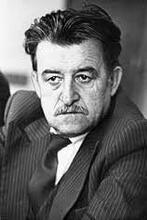 The famous composer, poet, novelist, playwright, and honored artist of Dagestan Asef Mehman was born in 1930 in the village Ejehur, Gusar region. His father Mehman Abdullaev, who opened their village school in 1937 and there engaged in teaching, was arrested and sent to Siberia.   The job of raising the six children fell to Asefa Haselem and his older sister Chimnaz. No matter how difficult the tests of life were to Asef, he was inclined to learn from childhood. His mother helped the children get an education.   Having outstanding childhood intelligence and great ability, Asef entered Quba technical college. Without completing his studies he was sent to teach in Xizi region. Then he was called up for military service. Due to the fact that the Quba College was closed after the service he continued his studies at the Pedagogical College of Derbent. After graduating from college, he began working as a teacher in Davachi region. His poems were published in newspapers and magazines.  His signature poems, which were written in the Azerbaijani language, often appear in the Azerbaijani press.
   Later, he began writing in Lezgi. Musical talent and the ability to play on the tar helped him start musical work, and his songs soon went forth by word of mouth. In 1960, when Asef Mehman moved to Dagestan, he was already known as the author of numerous songs. The scoring of songs like "Dark Eyes," and "Dream" in Lezgi, sung by Duriey Rahimova, a famous singer in the Baku radio, brought great popularity to their author. Distinguished by great talent, Asef Mehman was appointed head editor of Lezghi music for the Dagestan State Radio Committee. He has worked in this capacity until his retirement.
   Asef Mehman is the author of "Mother's Heart", "My Pride", "40 springs", "Wave," "Respect," "Without Me," "I am currently", "I'm proud", "101 Songs" " 100 Gazelles " and such musical comedies as  "My Sedef", "Shurshurali", "Harubek and Tsarubek" and even a tragedy "Stone Magazine".  K. Kurbanaliev wrote the book "We Know Asef Mehman" dedicated to his life and work. Asef Mehman was awarded the title People's Artist of Dagestan in 2010, and is known as a master of beautiful songs and lyrical poems. He was recently
honored in an 80-th jubilee celebration
.